New Products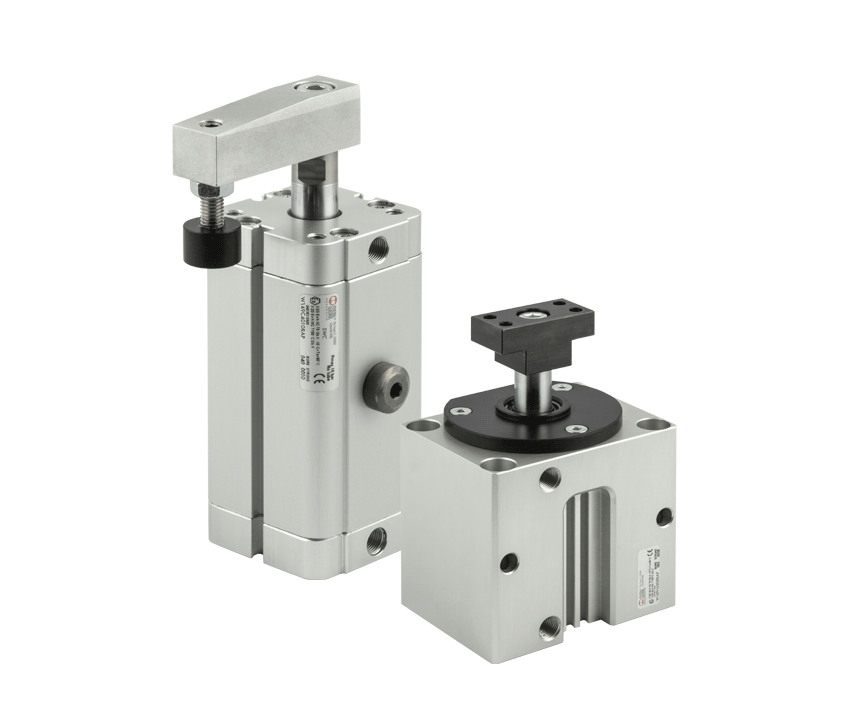 Rotolinear swing clamp cylinders Series SWC and SWH
Metal Work includes swing clamp cylinders in its range, available in two Series called SWC (Swing Compact) and SWH (SW Heavy duty).

These cylinders, having compact size, are typically used to block the pieces during the processing or assembly stages.
They are characterized by the fact that, thanks to a pin sliding in an internal groove, when retracting the rod first rotates by 90° and then moves straight forward (when exiting, the sequence is reversed.): this facilitates the positioning of the workpiece to be clamped.
You can choose either the version with a clockwise direction rotation, or the one with an anti-clockwise direction rotation or the one without rotation (always with guided rectilinear movement).
The fixing bracket can be ordered as an accessory and can be freely orientated through 360°.
The SWC Series is available in the following bores: 16, 25, 32, 40 and 50, all with fixed strokes.
The SWH Series have 40, 50 and 63 bore, with fixed strokes as well.
See product catalog
Buy online